CHARMED BY CANEEL
A few weeks ago when New York was in the throes of a deep freeze, I was fortunate enough to escape to the magical Caneel Bay Resort in the U.S. Virgin Islands. I was thrilled to receive their generous invitation to relax and recharge; I happily turned myself over to the caring and attentive team. As a designer, I'm constantly seeking inspiration — surrounded by the sparkling turquoise ombré color that is the Caribbean Sea, I was able to take it all in, refocus (especially with no phones or TVs to be found!) and tuck away some great new ideas.
Caneel Bay offered up so much, starting with their warm, open-armed welcome to the calming sunsets. We were wined and dined, led on new adventures and, best of all, introduced to new friends — it was hard to say goodbye. After several healing days of island life, I left with an energized and clear mind and was truly charmed by Caneel. Thank you again to the hospitable staff — I'm forever grateful. See more of my excursion in this week's Ceci Diaries (How cool is the underwater shot? Thanks, Justin Dingwall)!
Now for those of you who are dreaming of white sands and warmth, Katherine and Matthew's Key Largo, Florida, wedding is just the thing. Every detail in this sparkling oceanfront affair, from the bride's shell-like Jimmy Choos to the gold-rimmed cake, upped the opulence factor at this tropical destination. It's funny, people always ask me which invitation is my favorite, but how can I choose just one? It's like asking to pick your favorite child — you love them all, but differently. That said, I have to say this suite is truly and absolutely one of my favorites. It embodies a tropical, elegant and beach-y vibe with luxe finishes — which just happen to be a few of my favorite things.
Setting the tone and mingling these elements takes time and skill. So, if you're planning to say your I Dos on the beach, let Linda Hampshire and Karima El-Hakkaoui, authors of The Wedding A to Z, guide you along the way. They're sharing tips and a curated collection of island staples below. I'm honored to be included in this great resource as well. Be sure to pick up your copy today and learn more about our special contest! With engagement season upon us, this one's perfect for you newly affianced lovebirds!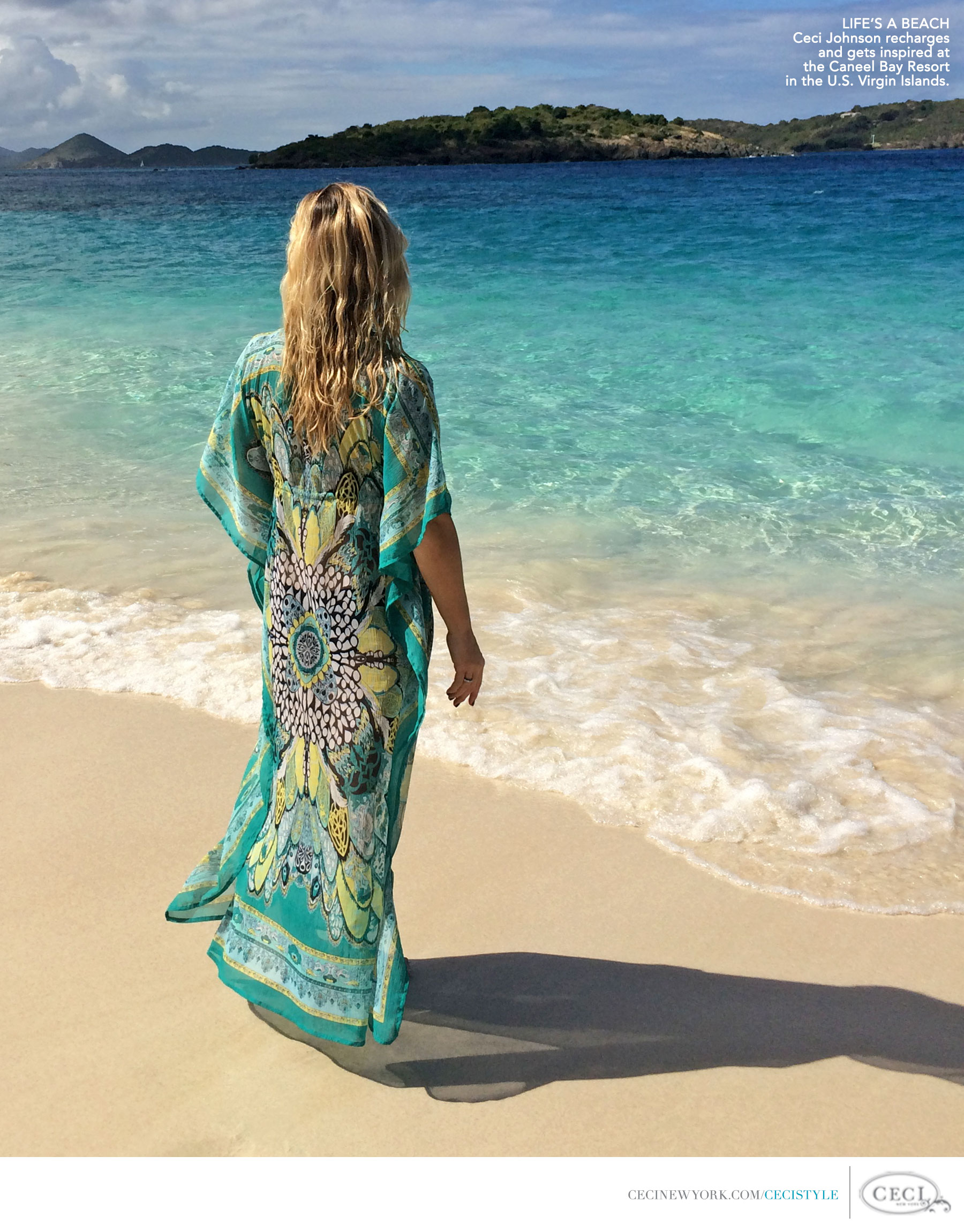 Photography by Heather Clawson