DIVINE VALENTINE
In the non-stop, 24/7 world we live in, Valentine's Day seems to provide a respite from our busy lives (especially in the dead of winter) and a chance to celebrate romance. It's that time to pause and show your sweetheart (or yourself) some love.
This week we're getting you set for a weekend of amour. Whether you're prepping for a special evening or planning to kick back with friends, you don't want to miss Pre-Dame's Expert Style Tips to transform your look – a few lucky #TeamCeci ladies got to test out their glamorous makeovers. See their transformations, photographed by Julian Ribinik at Above Twelve by Marcia Selden Catering, below! Or if you just need to escape from it all, then we've got you covered with fireside snuggles or poolside play at one of our three featured Great Escapes (my personal favorite is Acqualina Resort & Spa – their coastal Florida locale is heaven). Or, if Cupid's special day is your excuse to treat yourself, then look no further than Get the Look. My studio is obsessing over M2Malletier's red bag – the gold bar detail and unique shape is beyond.
Lastly, what would Valentine's Day be without love notes or, in our case, invitations? In search of timeless romance, we went digging into our archives and came up with our five most romantic invitations of all time to keep you inspired.
Hope you all have a fabulous Valentine's Day. Kisses to all of you lovebirds!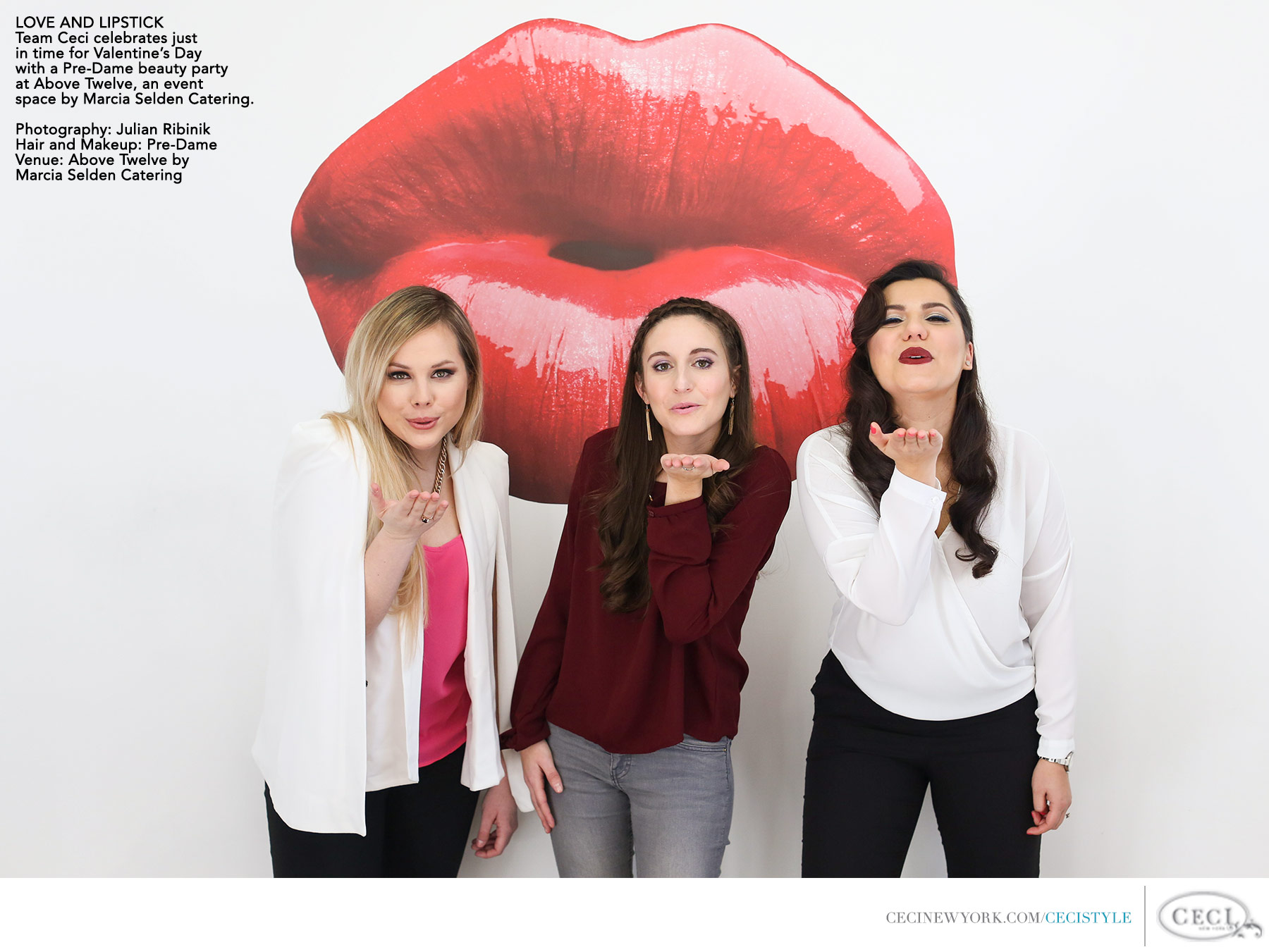 Photography by Julian Ribinik
THE CREATIVE TEAM: Photography: Julian Ribinik Hair & Makeup: Pre-Dame Venue: Above Twelve by Marcia Selden Catering