GARDEN GLAMOUR
Sunshine, flowers, bright colors…. These are the things spring is made of, and, as a SoCal girl at heart, I could not be happier about them! Winter was especially brutal this year for us on the East Coast (thanks, Mother Nature), so now it's like a complete rebirth with vivid blooms, warmer breezes and beautiful fashion popping up everywhere. It's one of my favorite times of year in New York.
This week, I'm fully embracing the uplifting power of flowers. It starts with the watercolor painting in shades of blue and green I created for Ceci Bride Liz. You'll find her lush Rumson Country Club wedding below, captured by Christian Oth Studio.
As you probably know by now, when I get inspired I always want to push the creative limits and imagine what else is possible. So for the cover shoot I took our floral theme from 2D to 3D with a giant handmade paper flower and a little help from my fabulous creative team. I think it's safe to say this is the largest flower I've ever received. It's all about embracing the creative spirit and pushing the limits of what's possible, and in this case bigger was better!
Want to get a little piece of the floral fun for yourself? Check out my picks from fun brand Plum Pretty Sugar, whose line of luxurious silk robes and gifts comes in a host of irresistible feminine patterns.
Bring on the blooms!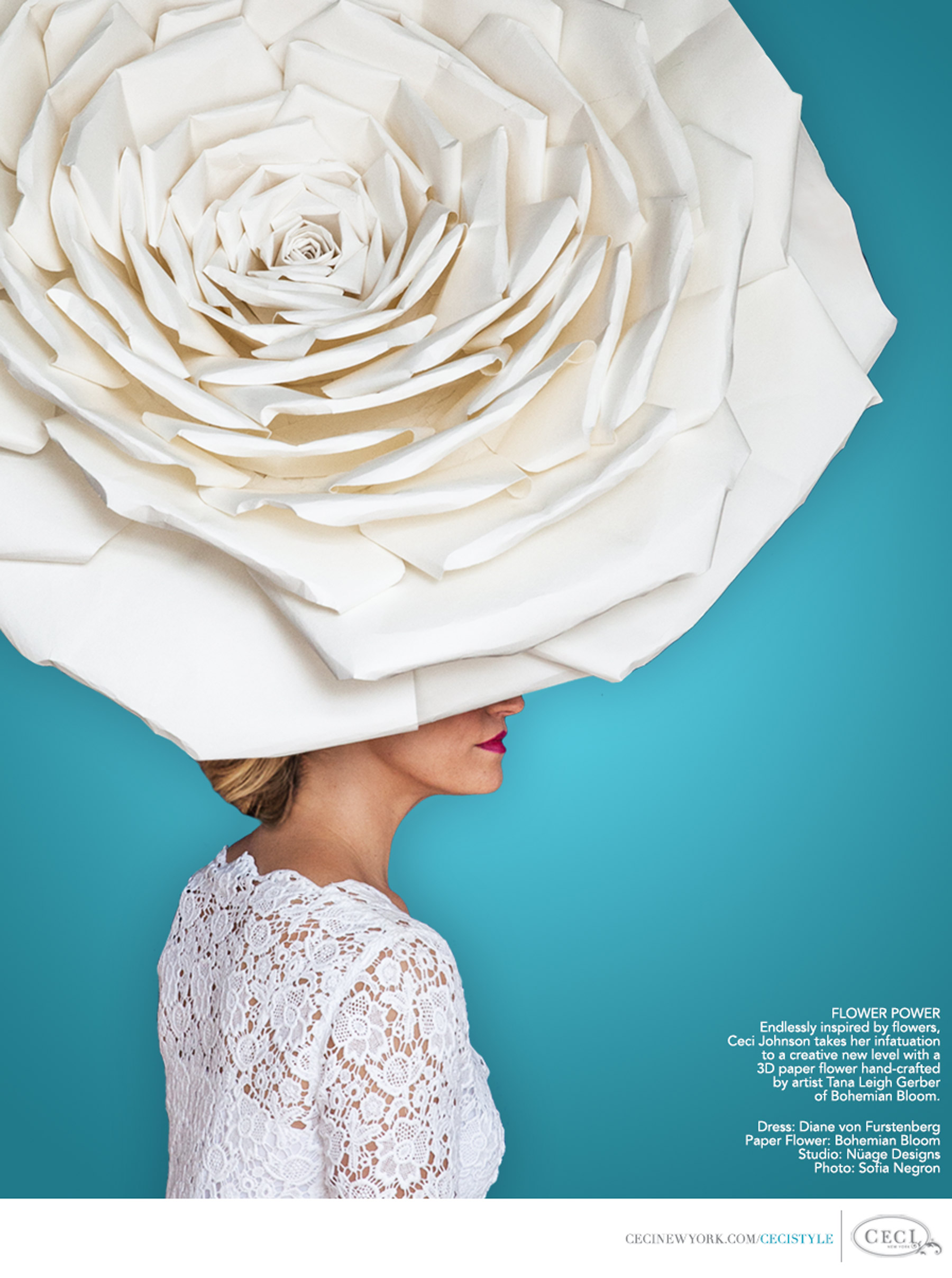 Photography by Sofia Negron Photography. View the Creative Team in Behind the Scenes.
THE CREATIVE TEAM: Photography: Sofia Negron Photography Hair: Gloria Espinoza Makeup: Sharon Becker Dress: Diane von Furstenberg Paper Flower: Bohemian Bloom Studio: Nüage Designs