COLORS OF SPRING
My love affair with color is in full force this week. If you follow me on Instagram, you already know I have color crushes on a regular basis, but this special Easter edition of CeciStyle is truly a celebration of all the bright colors of spring.
It all started with a mural I happened upon in Soho, painted by artist Maya Hayuk. When I saw the bold, bright colors, graphic effect and amazingly artistic drip paint technique, I said, "We've got to make a CeciStyle around that!" I enlisted photographer Sofia Negron and donned a bright pink Rebecca Minkoff blazer, and off we went! Isn't the painting unbelievable? And the colors were just as bright in person – no Photoshop, I promise!
The moral (or should I say mural?) of the story is that color has the power to move us and to brighten any mood or occasion. It can help you celebrate Easter, for example, with the help of my printable place cards in this week's Make This! Or, a colorful dress – like the favorites I've picked out for you from Milly's spring line – can take you from muted to marvelous in a snap. I hope you're inspired to entertain, browse art or otherwise step out in bright, colorful style this spring. Happy Easter!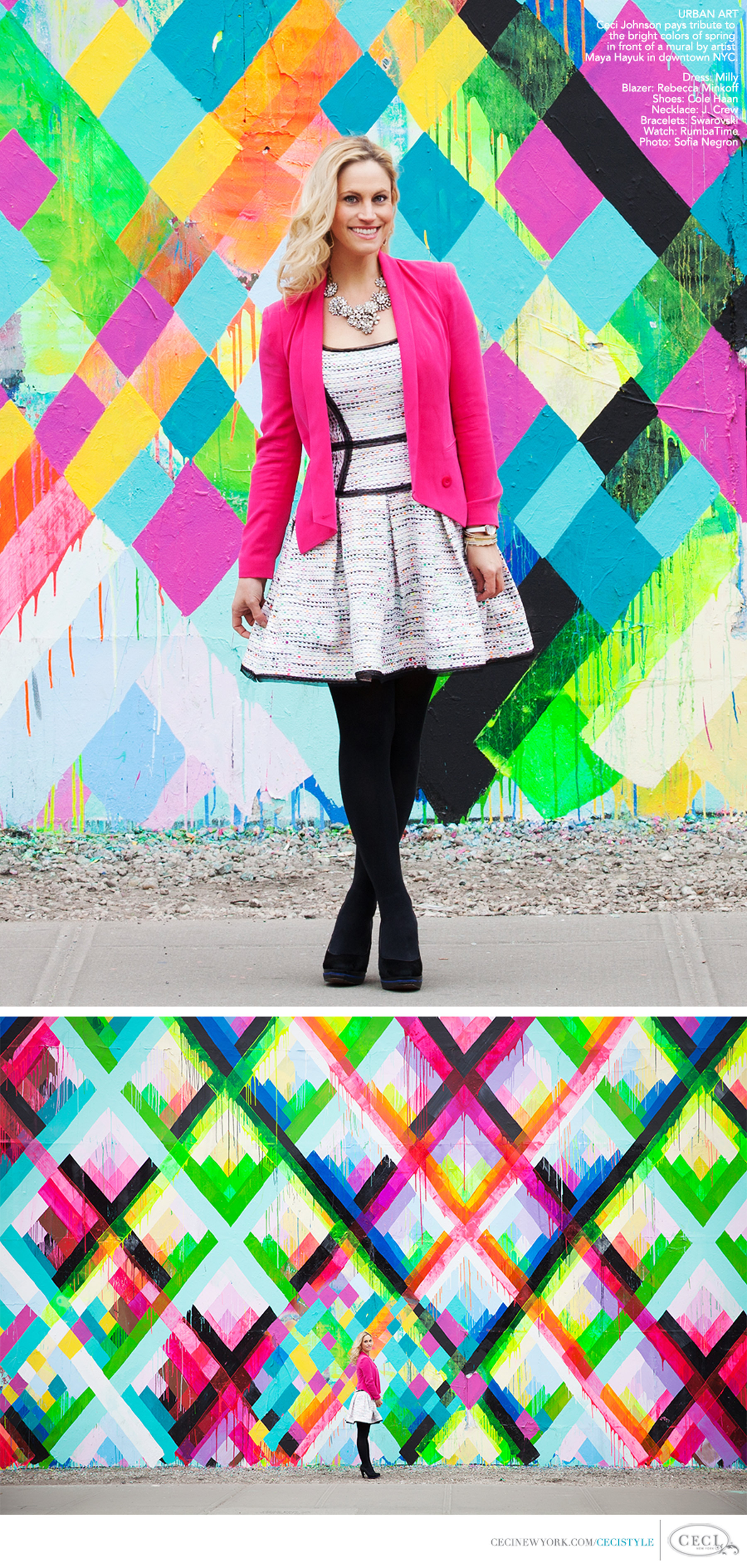 Photography by Sofia Negron Photography.
THE CREATIVE TEAM: Photography: Sofia Negron Photography Dress: Milly Blazer: Rebecca Minkoff Shoes: Cole Haan Necklace: J. Crew Bracelets: Swarovski Watch: RumbaTime Mural: Maya Hayuk