DOWNTOWN ANGEL
As a designer working in one of the greatest cities in the world, I'm constantly inspired. Whether it's new street art downtown or a magical garden uptown, I remain in awe of the beauty all around me. I'm especially taken with New York's bold, majestic architecture. Icons like the Chrysler Building, Grand Central Station, and the historic Dakota on the Upper West Side have a hold on my heart. And is there anything more magical than the skyline sparkling at night? Well, this week we're going beyond the famous structures and exploring one of the city's hidden gems.
The Angel Orensanz Foundation, built to resemble Notre-Dame and the Sistine Chapel, is a designer's dream with its Gothic Revival style featuring 50-foot-high cathedral ceilings. And when our Ceci Bride Kate wanted to up the uniqueness of her wedding invitation designs, inspiration immediately struck, and I knew we had to look to her magical venue. While still keeping her calligraphic suite formal and classic, we based the hand-drawn envelope liner on the ornate wrought-iron doors – the perfect note to add balance and intrigue.
Now because I'm always asked where and how I find inspiration, I'm giving a glimpse into my creative process and what makes me tick artistically (see more below!). And my dear friend Matthew Robbins, a top wedding design guru who styled Kate's stunning wedding, is also one to watch to get your creative juices flowing. Be sure to follow him on Instagram for a daily peek into his world – his images and color palettes are simply dreamy!
Hopefully, this issue ignites some sparks in you and inspires you to see the treasures right under your nose. So get out there, open your eyes and beautify your world!

P.S. Special thanks to Christian Oth Studio for the breathtaking images.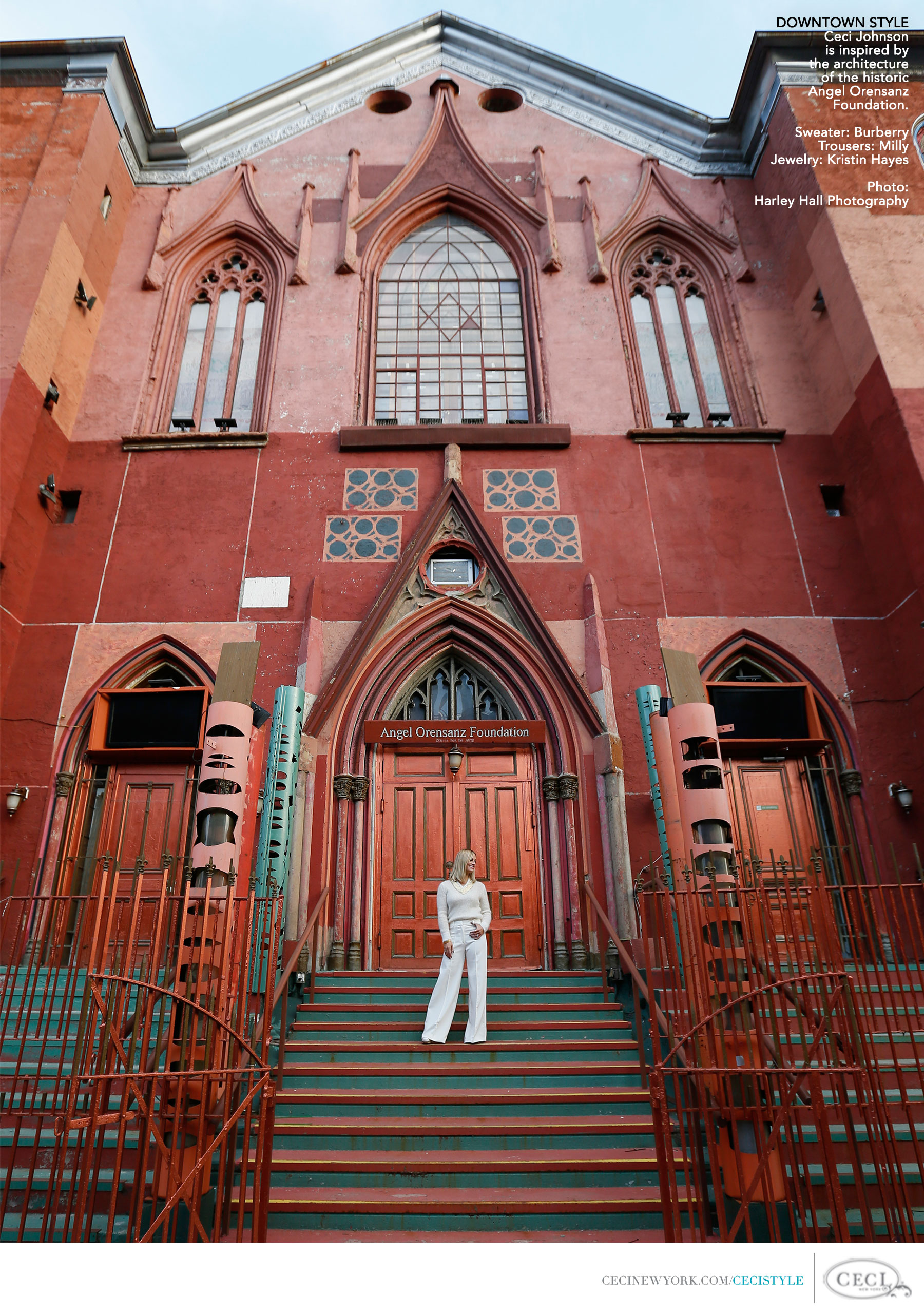 Photography by Harley Hall Photography. View the Creative Team in Behind the Scenes.
THE CREATIVE TEAM: Photography: Harley Hall Photography Hair and Makeup: MG Hair & Makeup Jewelry: Kristin Hayes Jewelry Fashion: Burberry and Milly at Bloomingdale's