A MODERN THANKSGIVING
It's that time of year when "Happy Thanksgiving" is jovially exchanged among loved ones and your thoughts do a beeline to old family recipes, your grandmother's silver and the long-standing traditions that have been celebrated and shared for many, many years. While Thanksgiving is one of my favorite holidays, in true Ceci fashion I wanted to do something a little different this year and put a spin on the expected. My team and I are modernizing the old and bringing you food, fashion and festive fun all with a fresh take to jump-start your own traditions. Whether you're newly married, starting out in a new city or simply new to celebrating this holiday on your own, I invite you to try out something different.
Before we highlight all of the creative ways to modernize your holiday this year, I want to pause to share how fortunate I feel that I have so much to be grateful for. I mean, it's what this is all about, right? From my health and my family to the artistic work I'm able to design and produce day in and day out, none of it is lost on me. And, of course, my #TeamCeci family – they're truly the best and help make all of this possible. As we have in years past, my team and I escaped the office to gather over a culinary feast and celebrate the season…this time with a contemporary twist!
Hosting us for our annual #TeamCeci Thanksgiving was the truly gracious Jeffrey Selden and his team at Marcia Selden Catering & Event Planning, who gave us a sneak peek of their new, exclusive New York City location, Above Twelve. They cooked up a delectable storm (the cauliflower mash was a huge hit!) and got our party started right with snowflake cocktails garnished with candy-coated gummies (don't worry, mine was a virgin). If you're not a whiz in the kitchen, be sure to seek out some guidance from their delicious recipes and tips below or kick back and call on them to cater your Thanksgiving dinner – or any celebration for that matter.
Now that we've (hopefully!) inspired your holiday menu, we cannot forget about dressing the part. From your table to your own style, switch it up and go with a muted palette like we did. McArdle's will show you how to bring in pumpkins (not orange, but gold ones!) and help you move away from the conventional colors. Their tabletop decor was the perfect complement to our Altair menu and place card set (a design from our new collections coming soon!) as well as Smith Party Rentals' dishes and glassware. Then don't miss this week's Get the Look featuring the chicest party dress from Calypso St. Barth. If only I wasn't nine months pregnant!
Finally, an extra special thank you to all of our creative partners behind this issue. I love how you brought my vision to life and helped me celebrate my fantastic team! From me to all of you, have a very happy Thanksgiving. Go ahead, do something different – be daring!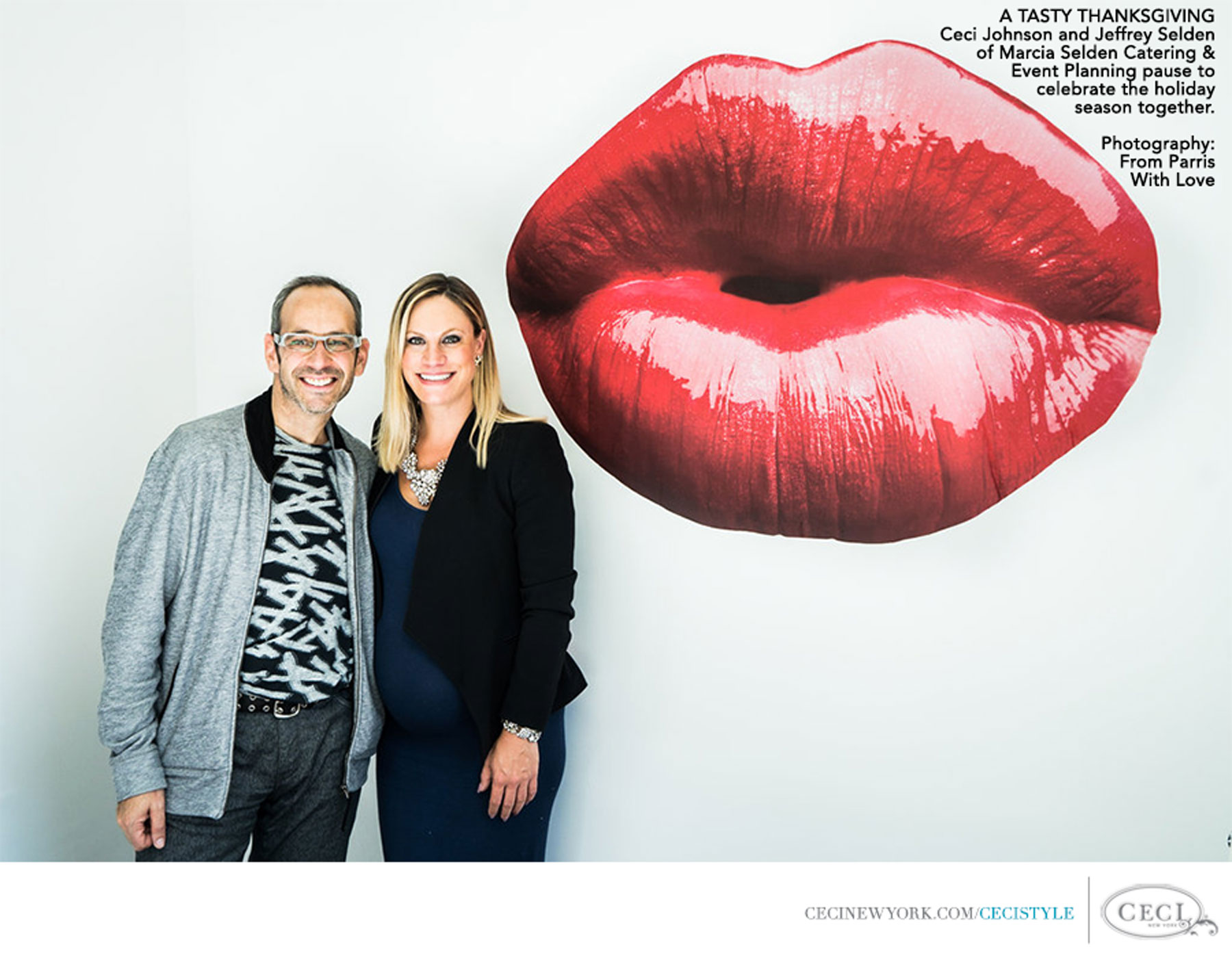 Photography by From Parris With Love