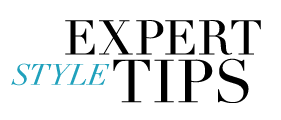 If a New Year's cleanse is a little too extreme for you, there are always smaller ways to get back on track health-wise. It's all about doing what works for your lifestyle. I asked our friend and master of all things mind-body-health, Margaret Rubin, to share some small, manageable tweaks we can all make to our daily routine. I especially love her advice on setting intention, both short and long term – very insightful and something that certainly helps me stay focused on what's important each day. Read on for more of Margaret's wisdom.

Align Mind, Body and Spirit with Margaret Rubin
The beginning of the year is always a perfect time to make changes that set the stage and create a new angle of energy for the upcoming year. Health, well-being and the prevention of disease is a process that addresses all levels of our being: the physical, the emotional and the spiritual.
Here are a few tips for realigning body, mind and spirit this new year:
Greens: Try to eat one good green meal a day – fresh, live, and unprocessed. Supergreen foods like watercress, cilantro, and, of course, everyone's new favorite…kale! Greens are loaded with anti-oxidants, those little molecules that fight the aging process.

Smoothies: Make your own green smoothies. As Ceci shares in her recipe below, it just takes a little effort to buy the ingredients and keep them at home. Bring one to work and sip on during the day and you're ready to go.

Brain food: Moving on to the beautiful primary organ of our nervous system, the brain – that is the domain of good, healthy oils and magnesium. DHA, one of the oils found in cold-water fishes, is so important to incorporate into your diet for cognitive health and attention.

Exercise: Yoga and other forms of exercise can produce such profound effects on our health and are an avenue to connect the mind with the body. If a regular form of deep breathing isn't part of your routine, let this year be the one in which it becomes as important as the food you eat.

Intention: Last but not least is our intention, which is a hidden jewel for creating a life that has meaning and contentment. Take a few minutes in the morning, even before you get out of bed, to set your intention for the day, the week, the month. These simple acts of awareness will, over time, help to create the life you feel deep down is yours to live.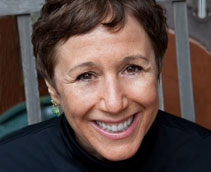 MARGARET RUBIN
Margaret Rubin, D.C., LAc., is a chiropractor and licensed acupuncturist. She began her training as an undergraduate in experimental psychology at Duke University when she became interested in mind–body medicine. She received her Doctor of Chiropractic degree in 1986 and a Master of Science in Acupuncture in 2009. She is a certified yoga teacher and has studied meditation on many long journeys to India and Asia. She maintains a private practice in Manhattan that focuses on the physical and spiritual well-being of each individual.
"I have been a patient of Dr. Rubin ever since I moved to NYC. She has been a calming and healing force in my life. Not only is she medically trained, but she offers wise advice on health and wellness to all of her clients. I find this essential, especially for us crazy-busy, stressed-out New Yorkers. If you suffer from chronic back pain – or really anything that's ailing you – Dr. Rubin is your go-to. With degrees in both chiropractic and acupuncture care, Margaret is always a pleasure to work with – plus she's the kindest spirit around. An added perk: stepping into her zen office is like being transported to Thailand for a session of wellness – okay, sans the turquoise waters." – CECI JOHNSON