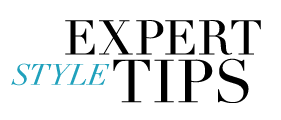 Ever googled "mom blogs" or "advice for moms?" Don't. There is such a plethora of information out there on the internet that it can be completely overwhelming for even the savviest of internet-surfing moms. Instead, check out these four stylish, interesting and useful online resources: Elizabeth Street, Girls Gone Child, Cool Mom Picks, and StrollerTraffic.
These four sites are some of my favorites and are chock-full of advice and great products for both moms and kids. To top it all off, they've graciously given you a cheat sheet with their favorite products and most popular articles. Go forth, moms, and browse with confidence!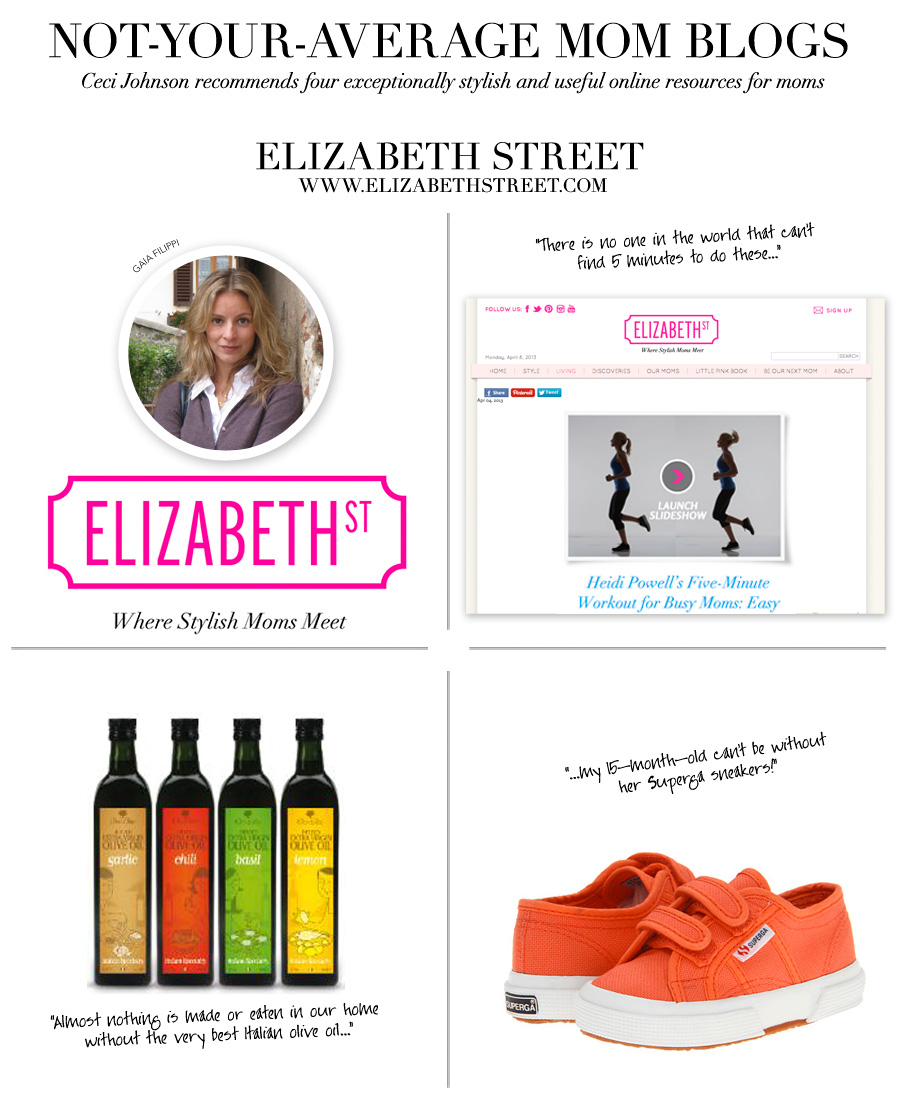 About: ElizabethStreet.com is a global brand dedicated to providing an artful, innovative and worldly view on being a stylish mother. Featuring personal recommendations from enviably chic moms from around the globe, Elizabeth Street covers fashion, travel, activities, culture, philanthropy and lifestyle with a unique voice geared towards moms who want the best for themselves and their families.
Don't Miss this Article: Heidi Powell's 5-Minute Workouts for Busy Moms
These 5-minute workouts are lifesavers for a lot of Elizabeth Street moms, myself included. I don't care who you are or what company you run, there is no one in the world that can't find 5 minutes to do these!
Can't Live Without Mom Product: Olive Oil form Olio and Olive ($28.50 for a 750ml bottle, olioandolive.com)
Almost nothing is made or eaten in our home without the very best Italian olive oil – and that goes for my daughter's meals, too, since day one. These are all I use in my kitchen.
Can't Live Without Kid Product: Superga Bebj Baby Classic Sneakers ($45, superga-usa.com)
As a little Italian girl, my 15-month-old can't be without her Superga sneakers! She has a few colors in her closet.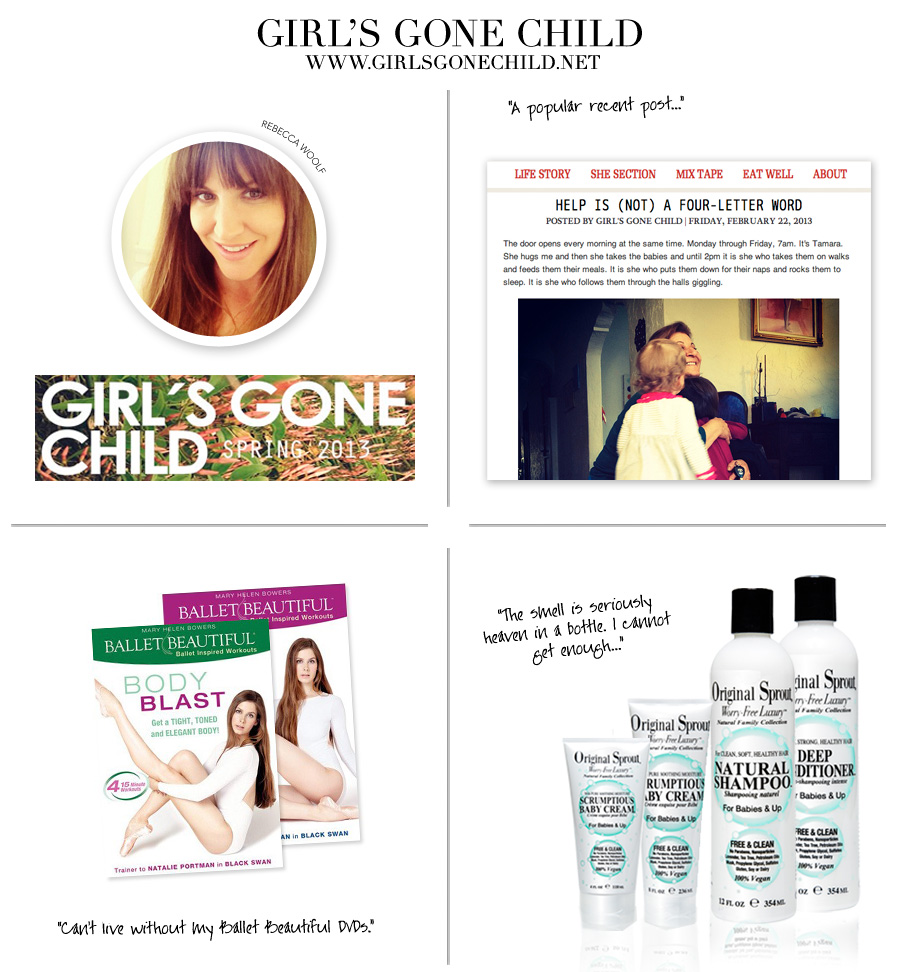 About: Girl's Gone Child is the personal blog of Rebecca Woolf, a mother of four in Los Angeles. Daily musings include posts about family life (for better AND for worse), music, food and featured things that are awesome.
Don't Miss this Article: Help is Not a Four Letter Word
Can't Live Without Mom Product: Ballet Beautiful DVDs ($29.99 for Bundle Including Body Blast DVD and Total Body Workout, store.balletbeautiful.com)
They are my morning ritual, and my body would be a disaster without them. I kept throwing my back out with my twins but since doing the DVDs regularly have had ZERO back problems. Miraculous!
Can't Live Without Kid Product: Shampoo and Conditioner from Original Sprout (Natural Shampoo, $19.50 for a 12 oz bottle, Deep Conditioner, $21 for a 12 oz bottle, originalsprout.com)
The smell is seriously heaven in a bottle. I cannot get enough and my kids love it, too.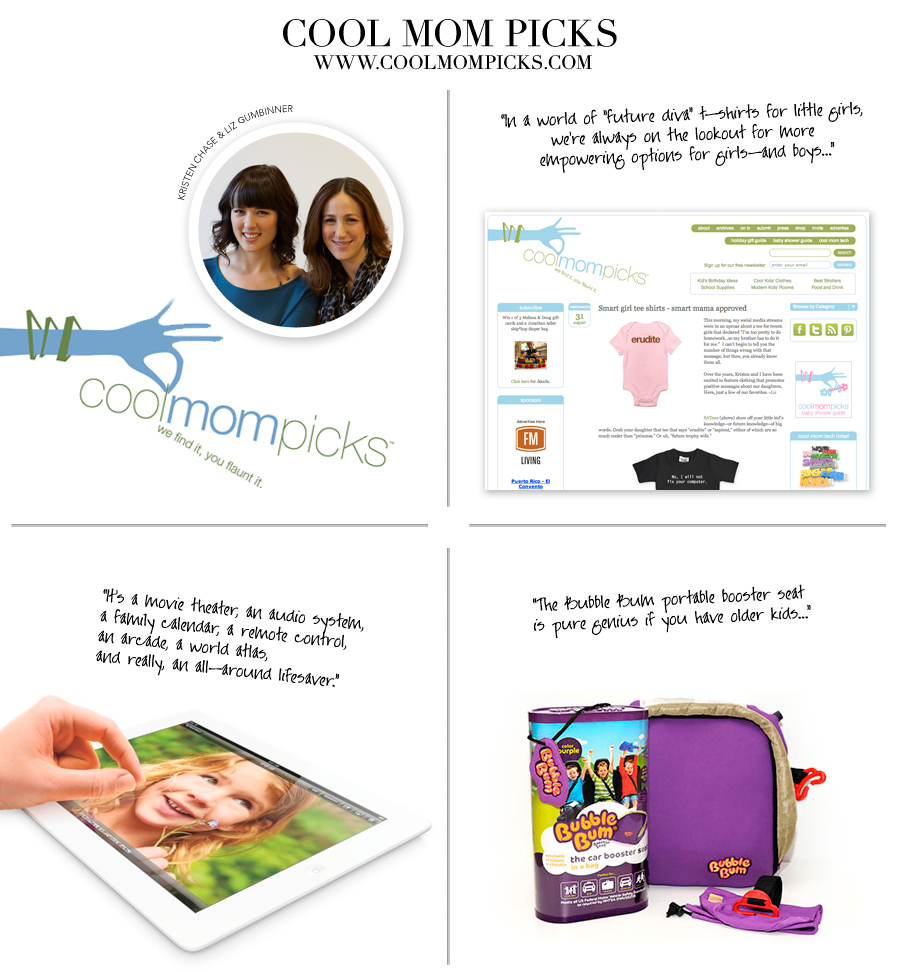 About: Cool Mom Picks was founded by entrepreneurs Kristen Chase and Liz Gumbinner in 2006 in order to weed out the unnecessary and unworthy from an overwhelming universe of parenting products and gadgets. Instead, Cool Mom Picks focuses on only the coolest, most helpful items, especially indie or emerging designers, boutique brands, and mom/women-run companies.
Don't Miss this Article: Smart Girl Tee Shirts – Smart Mama Approved
In a world of "future diva" t-shirts for little girls, we're always on the lookout for more empowering options for girls – and boys – that help defy gender norms and show that girls can want to be princess-firefighter-librarians too.
Can't Live Without Mom Product: iPad ($399 and up, apple.com)
Our number one "can't live without" parenting product is easily the iPad. It's a movie theater, an audio system, a family calendar, a remote control, an arcade, a world atlas, and really, an all-around lifesaver. Just remember to turn it off sometimes! It's only one tool in your parenting arsenal.
Can't Live Without Kid Product: The Bubble Bum Portable Booster Seat ($39.99, bubblebum.co)
This booster seat is huge in Europe and is pure genius if you have older kids and travel a lot. It's inflatable, which means it packs compactly. Or just stash one in the back of the grandparents' car or your own trunk for surprise back-seat guests of the grade-school variety. Most importantly, it's safe.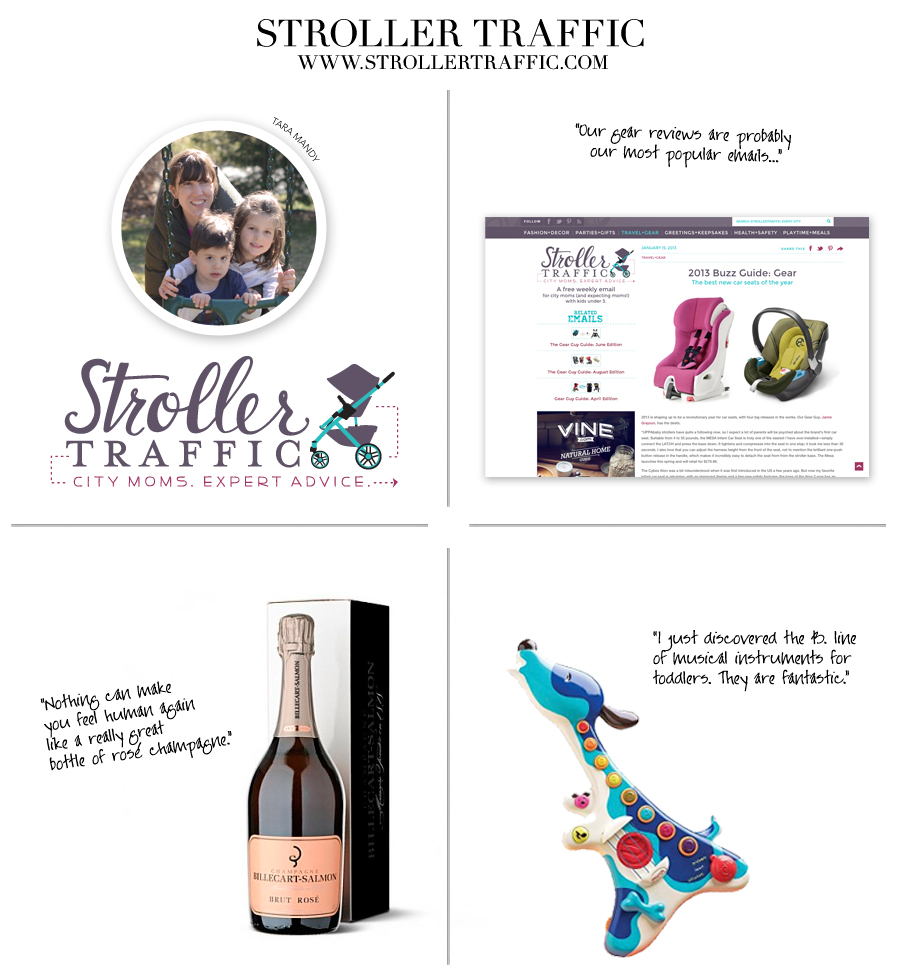 About: StrollerTraffic is a weekly email for city moms with kids under 3. We keep new moms informed on the trends, issues, and concerns they're facing right now, right this second. We're all about what's fresh today, and we always serve up our expert tips and product picks with an appreciation of the best and a nod toward practicality.
Don't Miss this Article: Gear Guide -The Best New Car Seats 2013
Can't Live Without Mom Product: Billecart-Salmon Brut Rose ($89.95, sherry-lehmann.com)
Nothing can make you feel human again like a really great bottle of rosé champagne. Especially if you drink it on a night when there's nothing in particular to celebrate.
Can't Live Without Kid Product: B. Woofer Guitar ($23.99, target.com)
I just discovered the B. line of musical instruments for toddlers. They are fantastic. My 2-year-old son is obsessed with the B. Woofer Guitar and the B. Meowsic Keyboard. It's a full-on concert in my house every morning.