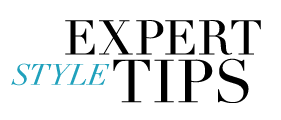 Ariane Goldman runs the incredibly successful company twobirds bridesmaid, which is known for the amazing wrap dress that can be worn more than 15 different ways and looks incredible on any body type. Today, Ariane is expanding into the world of maternity fashion (she is a recent mom herself) by creating a brand new collection called HATCH. The best part is that it is completely versatile. Her pieces can be worn before, during and after pregnancy and look good at any stage! The collection will be launching this fall. Lucky for us, she has given us a sneak peek at some of her favorite pieces from the line.
When I first saw it, I was smitten. Ariane nails comfort with sexy style. And those of you who have experienced the joys of pregnancy know too-tight clothing isn't one if them! So the fact that this line looks great at each stage is a godsend. I also love that Christy Turlington is associated with it, and proceeds will go to her foundation. I'm already on the waiting list!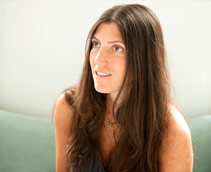 TWOBIRDS
Ariane Goldman was born and raised in Manhattan and is the founder and creator of twobirds, a line of convertible bridesmaids dresses that marry elegance, customization, and consistency. Her revolutionary dresses have been lauded in media outlets ranging from Oprah and the TODAY Show to Vogue, and are a favorite among millennial brides and bridesmaids everywhere. After the success of twobirds, Ariane realized there was a void for women wanting to feel sexy and chic during pregnancy as well as investing in pieces to wear again after the baby's arrival – thus HATCH was born. Ariane lives in Manhattan with her husband and baby daughter, Charlie Grey.
"Surrounding myself with other intelligent, clever businesswomen is a favorite pastime of mine. I feed off their energy, and their creativity is contagious. After my conversations with Ariane, I always leave pumped-up and inspired. She is a girl who followed her dreams and created not one, but two successful businesses. She is one to keep an eye on as she climbs the ladder of success. I'm proud to be her friend." – CECI JOHNSON
Tips for looking your best before, during and after your pregnancy by Ariane Goldman of HATCH by twobirds:
Show some skin: Show off your shoulders and neckline! With a budding belly, draw attention to the areas that aren't growing as much.

Wear dresses: As our bodies change, nothing is easier than throwing on a single piece and being done with it!

Pay attention to draping: The pregnant body is so feminine and beautiful – draping complements the growing curves.

Layer: Style can be added and shed based on beautiful pieces. Go from day to night with a wrap or cardigan that can dress up (or dress down) your look.

Be comfortable: Nothing is sexier than a woman who feels herself and is at ease.
The HATCH Collection was conceived in 2011 by new mom and founder of twobirds Bridesmaid, Ariane Goldman, in response to a (hah!) expanding group of style-savvy expectant mothers who you'd never EVER see in any ordinary "maternity" section. At a time when well-dressed women are investing in timeless clothing that can go the distance, there's just no reason to buy a dress or blouse half-heartedly you will only wear for nine months.
And so, HATCH was hatched as a finely edited collection of chic and flattering wardrobe essentials cool and busy women can truly wear before, during, and after pregnancy. And because feeling sexy and beautiful should always go hand-in-hand, every HATCH piece was designed to be ultra elegant, modern, and alluringly comfy. More good stuff: HATCH is the proud supporter of the Every Mother Counts campaign that raises awareness of global maternity and provides people all over the world with various ways to contribute and get involved.
HATCH isn't just a new line of womenswear with a twist: It's your new ultimate go-to destination for that adaptable but chic dress you've been searching for forever, super-cool street style inspiration, and advice for women who just happen to have a tummy that won't quit. Basically, you'll never forget those nine months. And now HATCH creates fashion-forward clothes that are unforgettable, too.
Hatch will be available October 1st with a Preview Launch Event on Gilt.com September 28th-30th. For more information, please visit hatchcollection.com.
Discover more on twobirds